This is what we stand for
An optimum environment is an elementary prerequisite for achieving academic excellence. It is very important to the University of Bern to offer the best possible conditions for this. We are committed to our employees and take their needs into account at all levels. As well as good working conditions, we set great store by a strong collaborative culture, equal opportunities and a good work-life balance.
Place of pioneering spirit and cradle of new ideas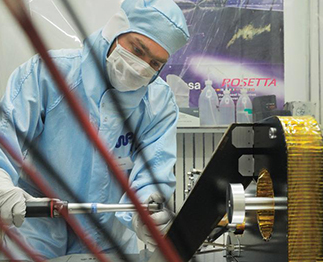 Attractive basic conditions for all
Our employees conduct research, teach and ensure that our university runs smoothly. They also provide services to the general public. As a result, the range of jobs on offer at our university is very diverse. On the one hand, we offer a wide spectrum of professional opportunities for those working in academia – spanning from A for Astronomy to Z for Zoology. On the other hand, we employ highly qualified specialists from various fields, including commercial clerks, animal keepers, lab technicians and facility managers, just to mention a few. The University of Bern deems it very important to give young people a good start into their professional life. To that end, we train apprentices in various professions and offer students interesting positions as junior research assistants in our institutes or in central administration.
Working together and acting responsibly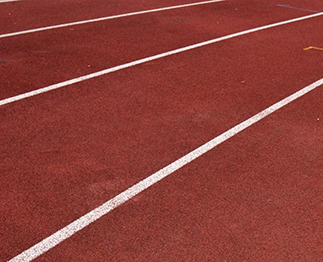 Good prerequisites for excellence
We foster a personal and engaging culture of collaboration and promote ambition and individual responsibility. Our employees enjoy plenty of scope to carry out their work while also being well-integrated in their work environment. As a socially responsible employer, we promote the wellbeing of all of our employees and respect their personal integrity. Knowledge is important to our employees. Their daily work is shaped by curiosity, initiative and quality awareness. They treat each other with appreciation and acknowledge each other's skills and achievements. Responsibility toward society is another important focus of everything we do.
Open-minded and well looked after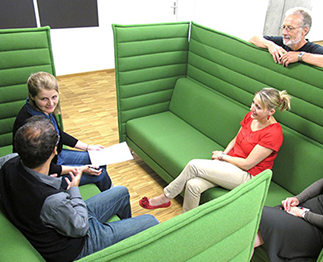 Open communication culture
We are a socially responsible and reliable employer, including in difficult situations – be it in the event of workplace-related changes or in the case of personal challenges.
Equal opportunities, diversity, family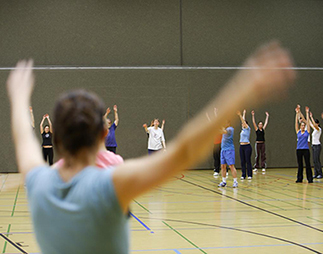 We actively promote
A good work environment with working relationships based on collaboration and mutual respect, with attractive conditions and fair salaries.
Health with good ergonomic conditions at the workplace, and our extensive Unisport range with more than 150 different activities to choose from.
Reconcilability of work and family life with flexible working models and part-time positions, remote working, maternity and paternity leave, as well as the availability of childcare within the university.
Gender equality in all respects, and the professional and personal advancement of our employees. We support a high commitment level and promote our employees in their professional development.